Hotel Palas

The hotel is located on the cliff in the northern resort Mamaia. Accommodation is part of the touristic complex Palas-Pelican. Hotel Palas Mamaia offeres special conditions of accommodation and facilities specific to his category. The 144 rooms doubles and apartaments of the hotel are equipped with new furnishings and offers lateral view by the sea. For food service, the Palas Mamaia hotel has restaurant,breakfast room and outdoor terrace with access to the pool. The pool is equipped with sunbeds and umbrellas, poolbar, kids pool and jacuzzi.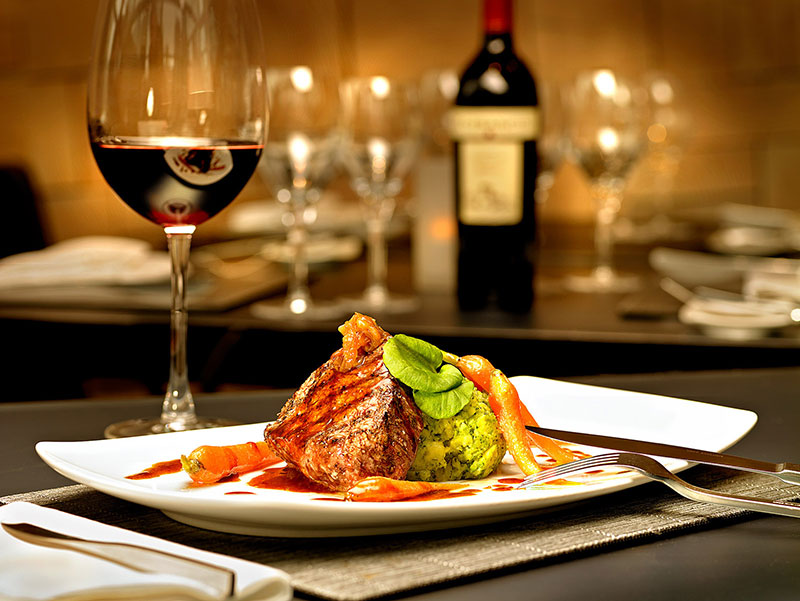 Our restaurant is an exclusive location where you can taste , in an atmosphere of style and elegance , tasty and well-nown cuisine.
Palas hotel restaurant offers a wide range of Romanian and international menus . The delicious dishes are accompanied by fine wines from the most famous vineyards of Romania. For the warm summer evenings , the restaurant has a terrace with access to the pool cooling by the lovely sea breeze.

Your stay can be filled with relaxing moments spent by the pool, decorated with lounge chairs and umbrellas.
A fine drink special cocktails can be enjoyed on the terrace surrounding the pools . Poolbar offers cold drinks to quench your thirst heat produced by the sun. The pool is spon payment and is in open circuit.